October 10-November 2, 2023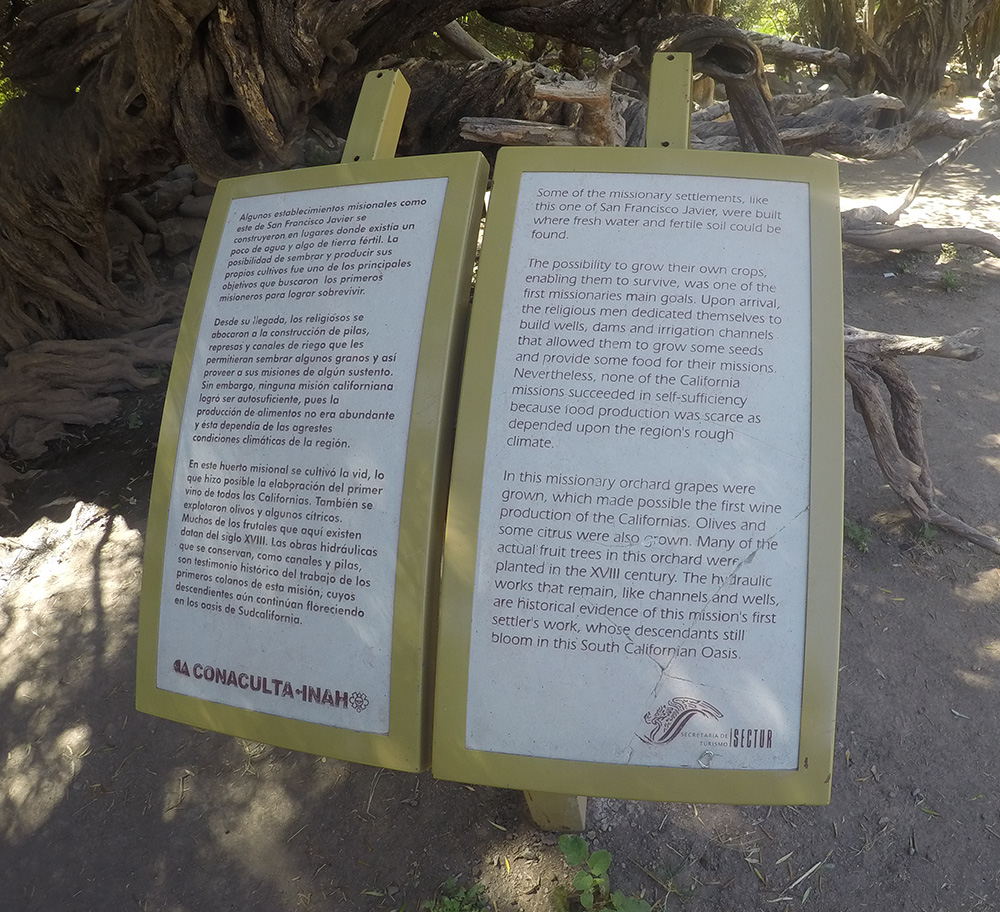 Hello fellow Vagabundos!
Summer isn't over yet! Let's make the best of 2023. 
Don't let the year end without a great trip to Baja. We are excited to offer our Baja Explorer Caravan. Currently featuring two adventure tours. Please read the following itinerary full of exciting adventures.

If we sparked your interest, please call the office (707) 374-5511 and sign up now. We look forward to hearing from you!
We're planning to explore the entire Baja peninsula at a leisurely pace, enjoying beautiful beaches, ancient missions and the welcoming Baja culture. This adventure will include six meals, atleast two adventure tours, a guided tour of San Javier Mission and the possibility of swimming with whale sharks. We will visit interesting cities and stay multiple nights to ensure we enjoy what makes them special. During the trip we will travel over 3500 miles, enjoying beautiful Baja scenery. The caravan will be limited to eight RVs. Keeping the group size small, we do not overwhelm the local services and campgrounds, and make for a more intimate group.  
October 10: We will gather at the Desert Trails RV Resort in El Centro for Introductions and discussions about Baja driving and safety.
October 11: Cross the border into Baja Mexico at the Mexicali East Port of Entry. Brief stop in San Felipe for fuel and grocery shopping before continuing to our first nights lodging in Puertecitos, at Octavio's Camp. Dry camping on the shore of the Sea of Cortez.
October 12: Next stop will be Guerrero Negro at Malarrimo RV. We will enjoy a wonderful get acquainted meal at the onsite restaurant. 
October 13: We will continue south, enjoy a visit and lunch in the beautiful San Ignacio plaza before arriving at Santispac Beach, one of the most beautiful beaches in Baja. Dry camp. 
October 14: After a leisurely drive, we arrive in Loreto, our home for the next three nights. We will be welcomed at the Rivera Del Mar RV.
October 15: Today we will be transported to the San Javier Mission where we will learn about the history of the mission and local flora and fauna by a docent guide. After, we will visit a goat farm where we can milk a goat and purchase goat cheese. Then visit a local working rancho and enjoy an authentic homemade Mexican meal. This is a special day enjoyed by all. 
October 16: Free day to explore beautiful Loreto and catch up on some chores. That evening we will be transported to a favorite restaurant for a group meal, and maybe a margarita, always a lot of fun.
October 17: We will arrive in the capital city of Baja Sur, La Paz. We will stay at Campestre Maranatha RV. Campestre Maranatha is a well-equipped RV campground with a beautiful swimming pool and coffee shop.
October 18: Afternoon city tour of La Paz and wonderful group meal on the La Paz Malecon.
October 19: Continuing southward, we will visit Todo Santos, on the Pacific side of the peninsula. We will then continue for a short drive to our next stop for two nights in Pescadero at the Rancho Escondido RV. 
October 20: Free day to explore the area, visit beautiful beaches and interesting restaurants.
October 21: We will continue south, driving through the incredible Cabo San Lucas and San Jose Del Cabo areas, before arriving at Playa Norte RV in Los Barriles.
October 22: Begin our journey headed north, return to La Paz and Campestre Maranatha RV.
October 23: Return to Loreto and Rivera Del Mar.
October 24: Free day to catch up on some chores and explore the area.
October 25: Arrive at Santispac Beach after a short drive. Relax and enjoy this beautiful area. Dry camping.
October 26: We will visit the Mulege Mission and sights of Mulege. That evening we will group up at "Armandos", an open-air, beach side restaurant for dinner. This has always been a favorite event.
October 27: We will arrive in San Ignacio and the Rice and Beans RV. Rice and Beans has a nice swimming pool, a restaurant and Cantina.
October 28: We will continue our northward direction, and head over to the Pacific and visit Bahia Asuncion, a small fishing village. We will dry camp at Campo Sirena with a beautiful view of the Pacific Ocean and sunsets.
October 29: We will return to Guerrero Negro and Malarrimos RV.
October 30: Bahia De Los Angeles, Daggetts RV. Beach front camping on the Sea of Cortez. Dry camping.
October 31: Today we will enjoy an Eco-Tour with White Bay Tours, explore the off shore islands and looking for marine life.  With luck, we will swim with whale sharks out in the bay, a real thrill. That evening we will walk the short distance to a wonderful local restaurant and have dinner. My friend Ruth, who owns the property, makes a killer margarita!!
November 1: The fun is not over; we arrive in San Felipe and camp at Victors RV. Victors is walking distance to the Malecon in San Felipe with loads of shopping for those last-minute gifts. Victors has a nice beach front restaurant.
November 2: Head north towards the Mexicali East POE. We will be processed back into the USA and gather up to say good bye. 
Travel in Baja is an adventure, it makes life fun and keeps you young! Everyone is welcome, join us and make some new friends and expand your horizons.
Dry camping means no hook ups. These areas have restrooms and some are primitive outhouses. Otherwise, each campground will have full or partially full hook ups.
Gas and low sulfur diesel are available throughout Baja.